Penick Village Case Study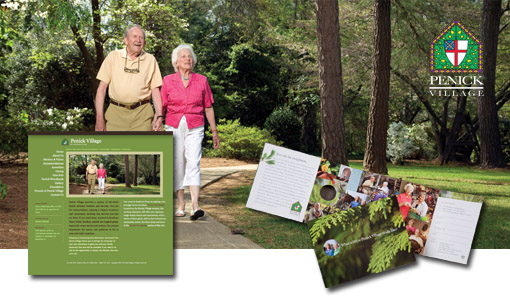 Surrounded by natural beauty, Penick Village is a continuing care retirement community located in the heart of Southern Pines, N C, offering 141 apartments and cottages.
The community is adding 69 large, spacious apartments, single family homes and a new Village House community center. Jeff Hutchinson, CEO, is a visionary and is focused on the de-institutionalization of care.
The village opened its first LEED certified Garden Cottage in 2010. The design for the Garden Cottage was selected for the Design for Aging Review 10th Edition (DFAR10). This is a national competition conducted by the American Association of Homes and Services for the Aging (AAHSA) and the American Institute of Architects (AIA). This publication is considered the most sought-after award in Retirement Community Design.
---
The Role of SMS at Penick Village:
Karen has served as marketing consultant and project team member since 2007. SMS reviewed the original market feasibility study conducted by Joe Howell, then did a competitive analysis and consumer focus groups as part of process to confirm pricing and floor plan square footages; worked with project team (architect CJMW) and Penick management on service package and design of amenities in new commons areas (Village House). SMS developed the pre-sales marketing plan and projected 5 year marketing presale budget, provided assistance at events, analysis of REPS reports and participation in hiring a new creative agency for repositioning.
SUCCESS:
Penick Village achieved an average of 5 presales per month to reach 70 percent pre-sales by June 2009. The project was financed in the fall of 2009, and construction has since been completed in advance of opening in July of 2011. Senior Marketing Solutions' marketing advisory role for presales and preopening concluded Spring 2012.
2015 Market Feasibility Update:
Returned Fall 2014 to conduct updated competitive review and market feasibility for apartment expansion; teamed up with Lydia Pugh Aging Research Institute (ARI) on market analysis. New product of hybrid apartments designed by RPLS Architects opened 2017.
Project Planning architectural insight & Reference:
Bill Steele with Steel Group Architects in Winston Salem NC (336) 734-2003
"A collaborative project team is beneficial to move forwardduring today's economic challenges," says Phil Martinello (retired), Director of Marketing. "Karen has supported us for strategic marketing that fits ourmission and consistent with our sales philosophy."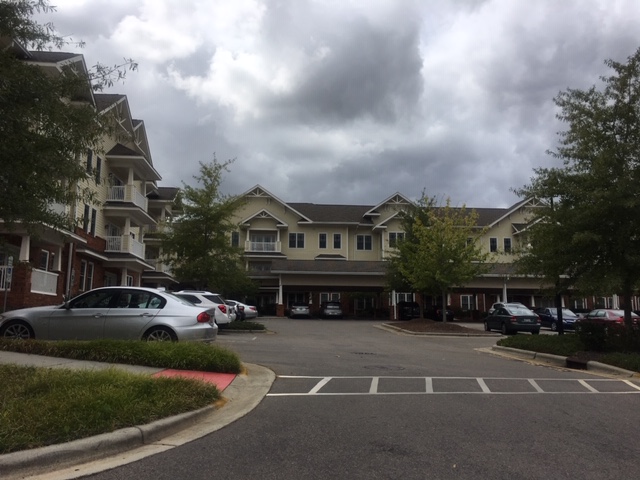 Penick Village The Woodlands
Penick Village Hybrid Design by RPLS