Karen Hodge
With more than 25 years experience in marketing and sales in the retirement industry, company founder Karen Hodge knows how to market retirement communities.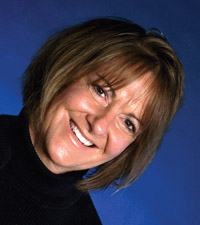 She's developed custom marketing plans for dozens of sites – providing a strategic process for meeting presale and occupancy goals. She's conducted marketing audits, which included consumer research, focus groups, analysis of sales data, interviews of sales teams and key management.
And Karen gets results. The pre-sales for a recent CCRC expansion exceeded goals by achieving 70% pre-sales in less than eight week.
As a testament to Karen's expertise, she has been a speaker at many national and state conferences, including:
- AAHSA Fall 1998, Spring & Fall 1999, Fall 2003-2004
- VANHA 2003-2005 – Virginia association
- Lifespan 2003-2005 – Maryland association
- PANPHA 2003-2004 – Pennsylvania association
- IAHSA 2004-2005 – Indiana association
- AOHSA 2004 – Ohio association
- 2005 VANHA - Virginia association
- 2006 NCANPHA - North Carolina association
- 2007 VANHA - Virginia association
- 2010 VANHA – Virginia association
- 2011 VANHA – Virginia association
---
"Karen's creative and energetic person who keeps her eye on the financial side and produces innovative and clever marketing solutions. She is an out-of-the box thinker whose results stand out."
- Sandee Levin President/CEO Virginia Association of Non-profit Homes for Aging
---
Karen holds a master's degree in housing and resource management from Virginia Tech. She is a Certified Marketing Retirement Housing Professional (CMP). She is a member of VANHA, NCANPHA, SCANPHA.